Selfcare is at the centre of all customer relationship strategies for companies of all sizes. Driven by a growing desire for customer autonomy, but also by consumer habits, selfcare is today evolving thanks to new technologies, particularly artificial intelligence.
FAQ: Already outdated?
Star of the 90s, the FAQ or "Frequently Asked Question", now renamed "Frequently Asked Questions", has had its heyday in the evolution of consumer buying behaviour.
The need for assistance with simple but essential operations (delivery, reimbursement, exchange, etc.) has forced companies to create help content that answers the most frequently asked questions. Accelerating the process of solving a problem and increasing a customer's autonomy, two reasons for the rapid adoption of this type of tool.
Chatbots: the future of selfcare?
Since 2016, a newcomer has shaken up the small world of selfcare in customer relations. Thus, chatbots(first linear and then intelligent) have made their appearance. Initially used to automate all types of services, they have gradually specialized in customer relations. And more precisely in selfcare.
The Chatbot NLP, capable of understanding a user request formulated in natural language, has completely changed the game. Positioned on every page of a website, they help the customer naturally, as a human would (or almost). Capable of more or less profound interactions, they sound the advent of a new type of selfcare: more dynamic, faster, smarter, more efficient, more economical.
Unguided customer interaction makes it possible to understand a user's request with greater finesse, sometimes to specify it and to associate a more or less personalized response to it (depending on the need).
Less static, the Chatbot NLP is enriched by unanswered requests. It is therefore a tool that adapts, grows richer and improves its performance as it helps its users.
Finally, NLP Chatbots, since they are not constrained, allow to automate more than simple FAQs. They are able to qualify complex requests in order to escalate to a qualified agent, to collect additional information in order to open a support ticket or to automate more or less complex business procedures(thanks to RPA or CRM integrations).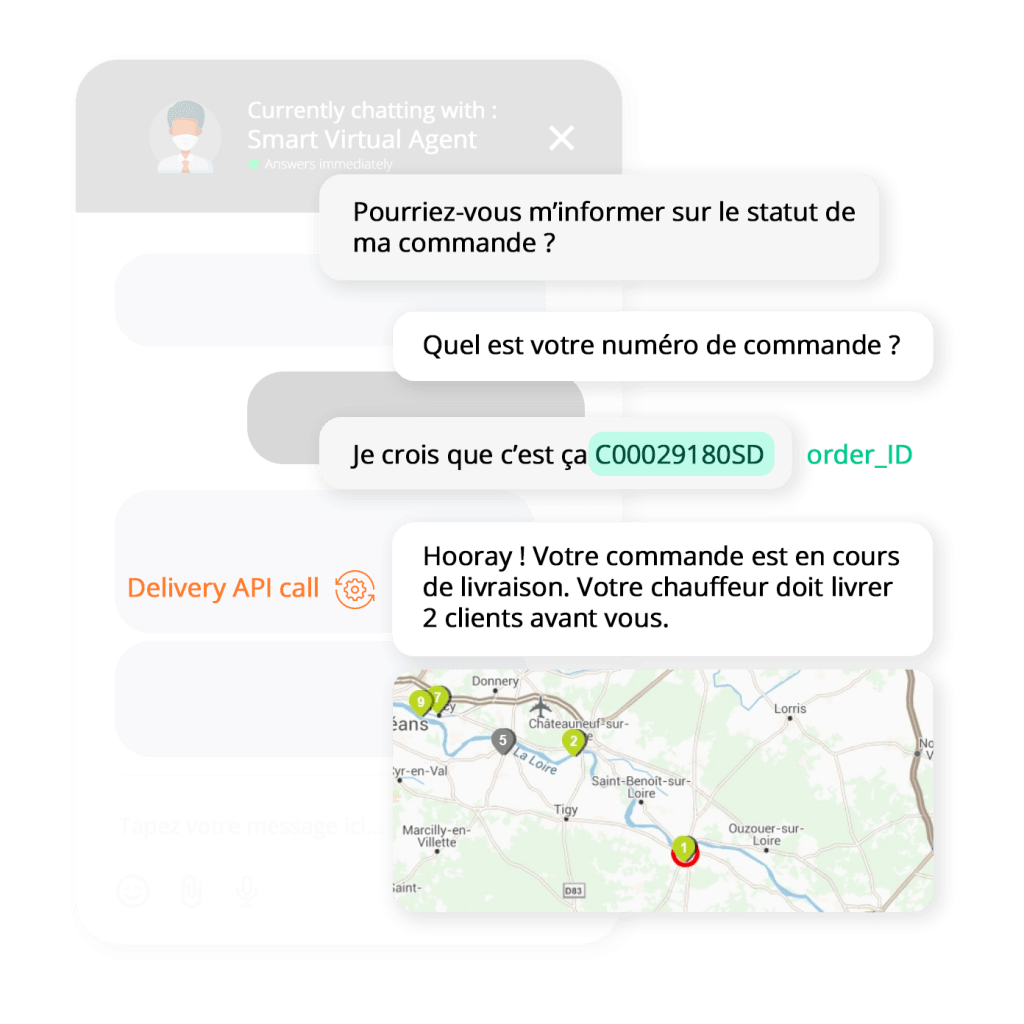 The FAQs, dynamic or static, are pale in comparison to the NLP Chatbots. Little by little, they are starting to move away from them in favor of "smarter" and more scalable devices. In line with consumers' desire for instantaneity and personalization, NLP chatbots seem to correspond to consumer usage, attentive to the simplicity and accessibility of the services offered. This also applies to the field of customer relations.
---
|   | Chatbot smart (NLP) | FAQ | Dynamic FAQ |
| --- | --- | --- | --- |
| Type of consultation | Question natural language | Tree structure | Search engine |
| Type of response | Precise / contextualized response | Generic material | Generic material |
| Availability | All pages | Dedicated section | Dedicated section |
| User Feedback | Associated with the precise answer | Related to the full article | Related to the full article |
| Identification of "out of scope" issues | Yes | No | No |
| Multi-channel | Yes (FB, Whatsapp, ...) | No | No |
| Complex paths / Business processes | Deep / contextualized automation | No | No |
| Escalation to an agent (live-chat) | Yes, prior qualification | No | No |
| Climbing to an agent (assistance ticket) | Yes, prior qualification | No | No |
| Lead gen | Yes, via conversational form | No | No |
| IS connection | Yes | No | No |
| User identification | Yes | No | No |
| Scalability | Important | Limited | Limited |
Synthesis of the elements differentiating between the use of a FAQ and an Intelligent Chatbot (NLP)