With its billion users, Facebook brings the Messenger experience directly to the (many) Instagram users by finalizing the merging of the different messaging systems of its ecosystem (Messenger, Whatsapp and Instagram).
Over the past year, the total number of daily conversations between users and businesses on Messenger and Instagram has increased by more than 40%.
For businesses, the opportunity to boost sales and improve customer satisfaction on messaging is enormous through the use of an Chatbot Instagram. Here are the favorite automation use cases that will put a smile back on your community's face.
1/ Order follow-up
You've spent a lot of energy and budget on a brand that your customers love. Problem: Your community is eager to receive your products now!
The ransom of fame itself, which is no longer a problem now: Don't manually handle these requests and fill your customers with automated self-service order tracking built into your Instagram messaging, just like on Messenger.
Your customer is only one order number away from knowing the status of his order, without leaving his favorite application!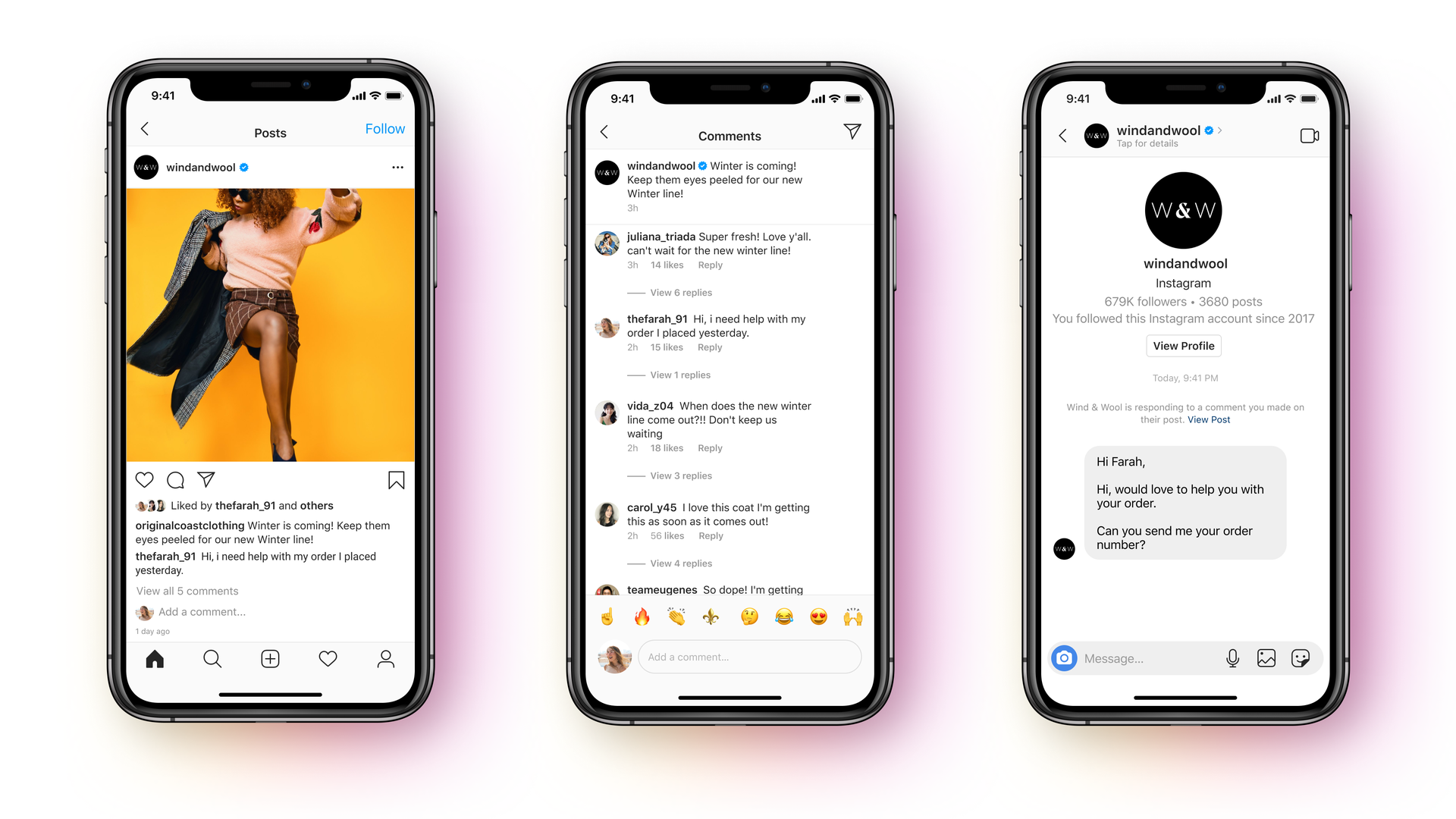 2/ Drive-to-store and lead qualification
Since the arrival of the shops on Instagram, the platform has been motivating the purchase from its application. And the community is asking for more: answer the questions that invade the comments of your publications and other responses to stories in an automated way. Around in-store availability, and advise on the right product/service, the distribution of promo codes or how to enroll in your loyalty program.
Instagram Chatbots will be able to automate the answers to these worthless recurring questions. This is good news for your customers who want to visit you in-store.
In addition, the Facebook API allows you to follow the customer journey.
You have the tools to customize the conversational experience based on whether your client has viewed your profile, your stories or your native Instagram store.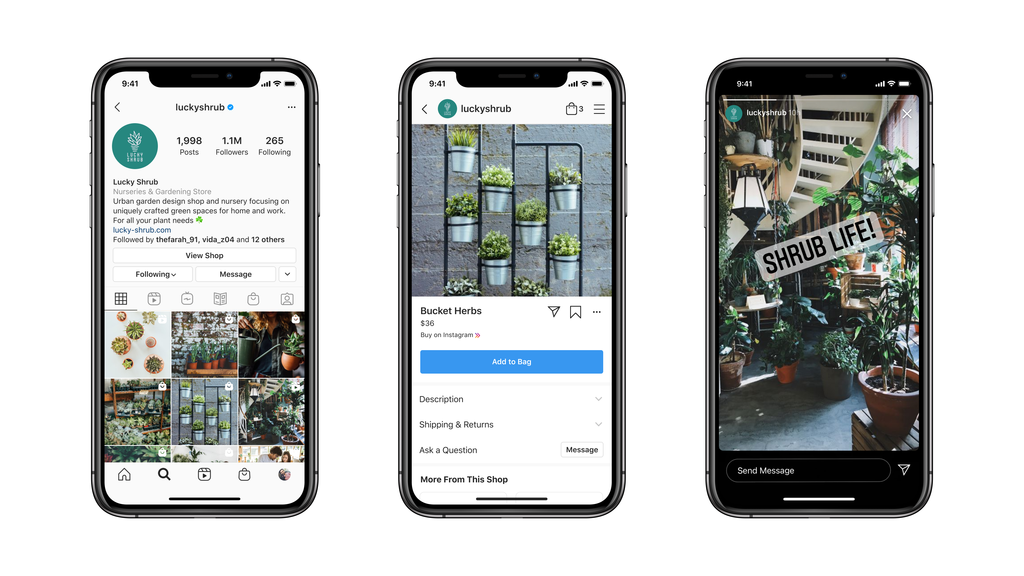 3/ Personalized customer service
Once pre-sales questions have been answered, be on top of after-sales queries with an chatbot Instagram.
Recurring customer service responses will be easily automated with the right platform and a referral to an advisor for complex questions is always welcome to help resolve a customer ticket, while reducing the customer support burden.
Moreover, this is also the opportunity to collect customer feedback, and why not get inspired about your next products/services!
If you want to find out how a chatbot can improve your customer service, especially on Instagram, it's this way!