Provide white-gloves customer experience with Conversational AI
The best companies respond to their customers' requests instantly, 24/7. Our AI-powered chatbots and live-chat solutions put a smile on your customers' faces.
No credit card, no commitment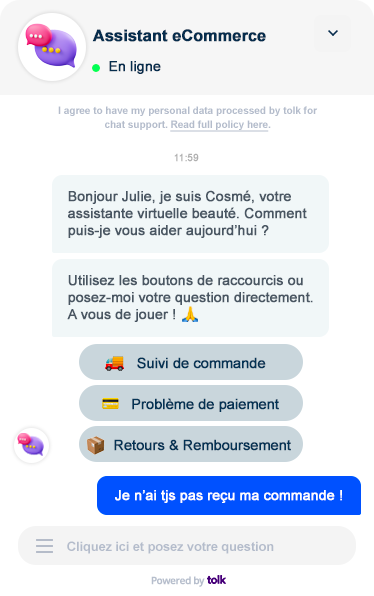 100+ companies use Tolk to deliver premium customer service with ease.
Your customers are valuable.
Give them what they want!
Conversational AI
Respond instantly to your customers' requests, 24/7 from any channel. Our conversational AI allows your chatbot to understand your customer's request and associate a suitable resolution path. Direct response, rich conversation, escalation to an agent or opening a ticket... You design the paths, chatbot does the rest.
Discover Bot →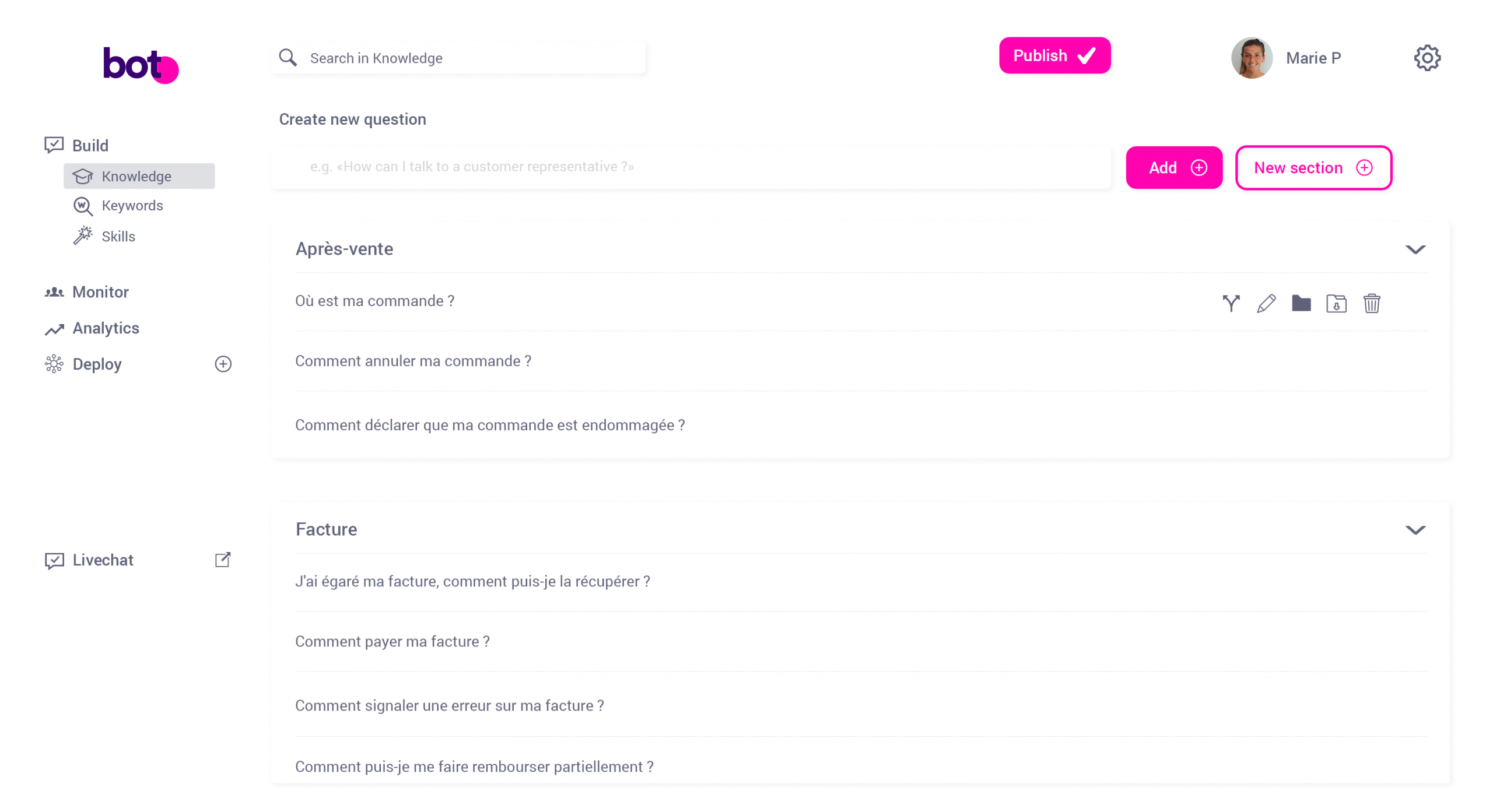 Livechat
Unleash the potential of your teams

"70% of requests processed automatically at launch, 95% after 3 months
Rémi Husson, Responsible for customer experience at Feu Vert

into customer service rockstars
Simplify and accelerate the resolution of live-chat, email or messaging requests. Improve the productivity of your customer service agents with AI that anticipates responses to your customers.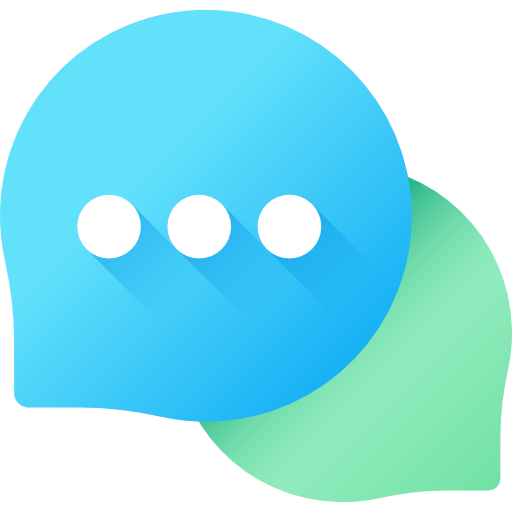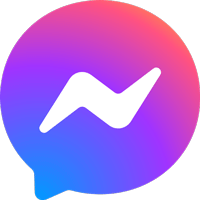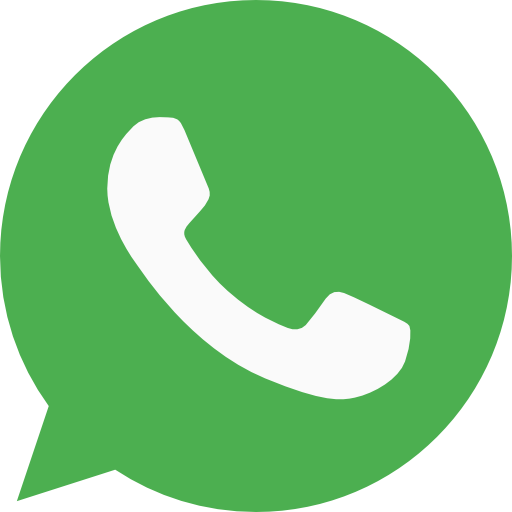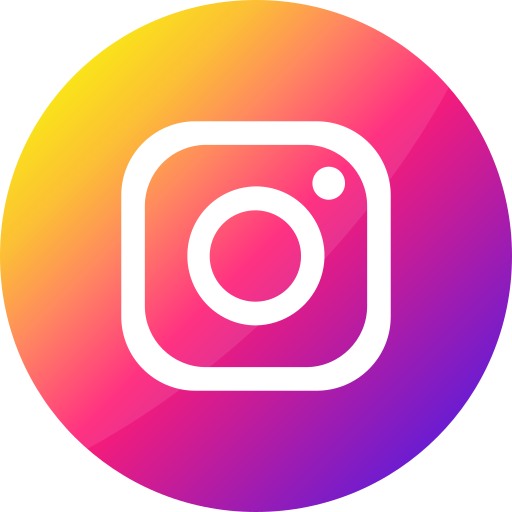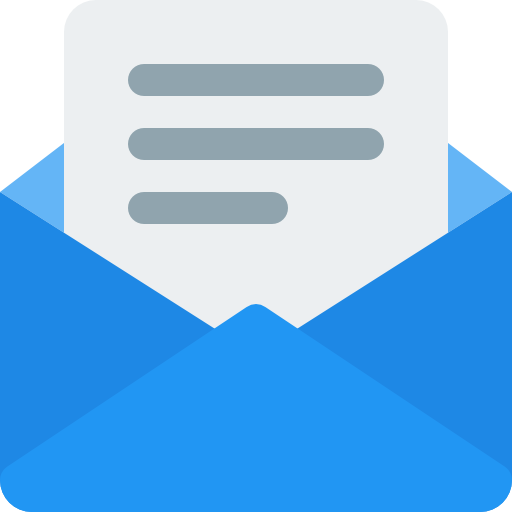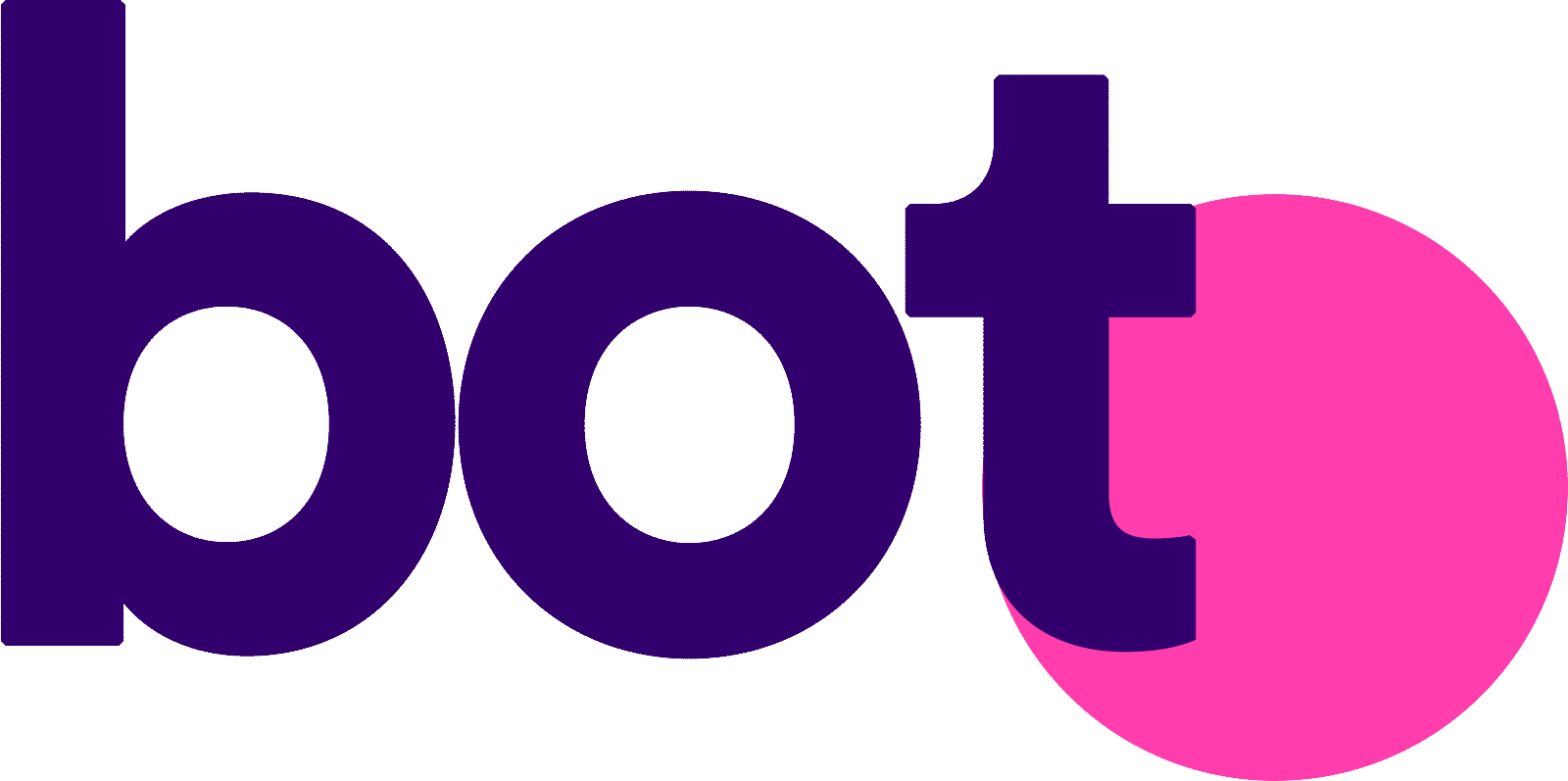 Automate the processing of
Deploy a chatbot capable of automatically responding to your customers, or qualifying a request for referral to your customer service agents. Our artificial intelligence allows your chatbot to offer a humanised management of the conversation. Quick to deploy, your chatbot is enriched with unanswered requests.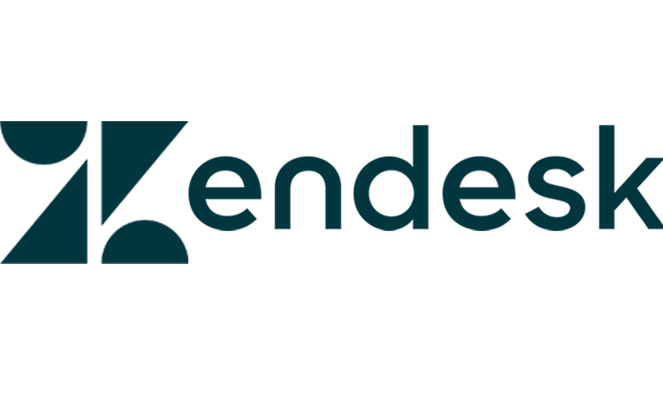 Create a ticket in Zendesk, retrieve a delivery status in Shipup, send information in Salesforce, ... Use our native connectors to create synergies between all your tools. Create smarter automation paths and make your customer support more efficient.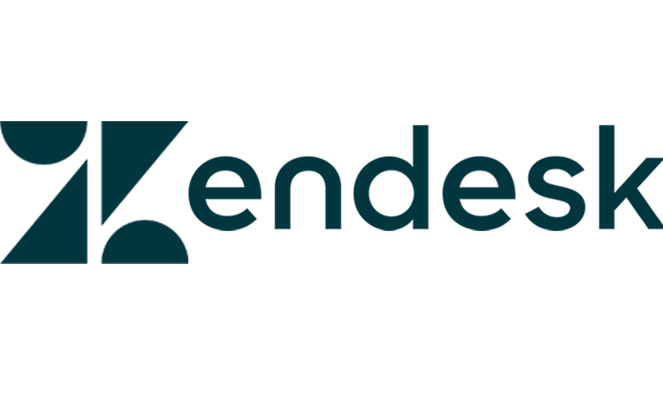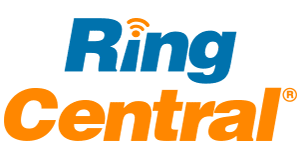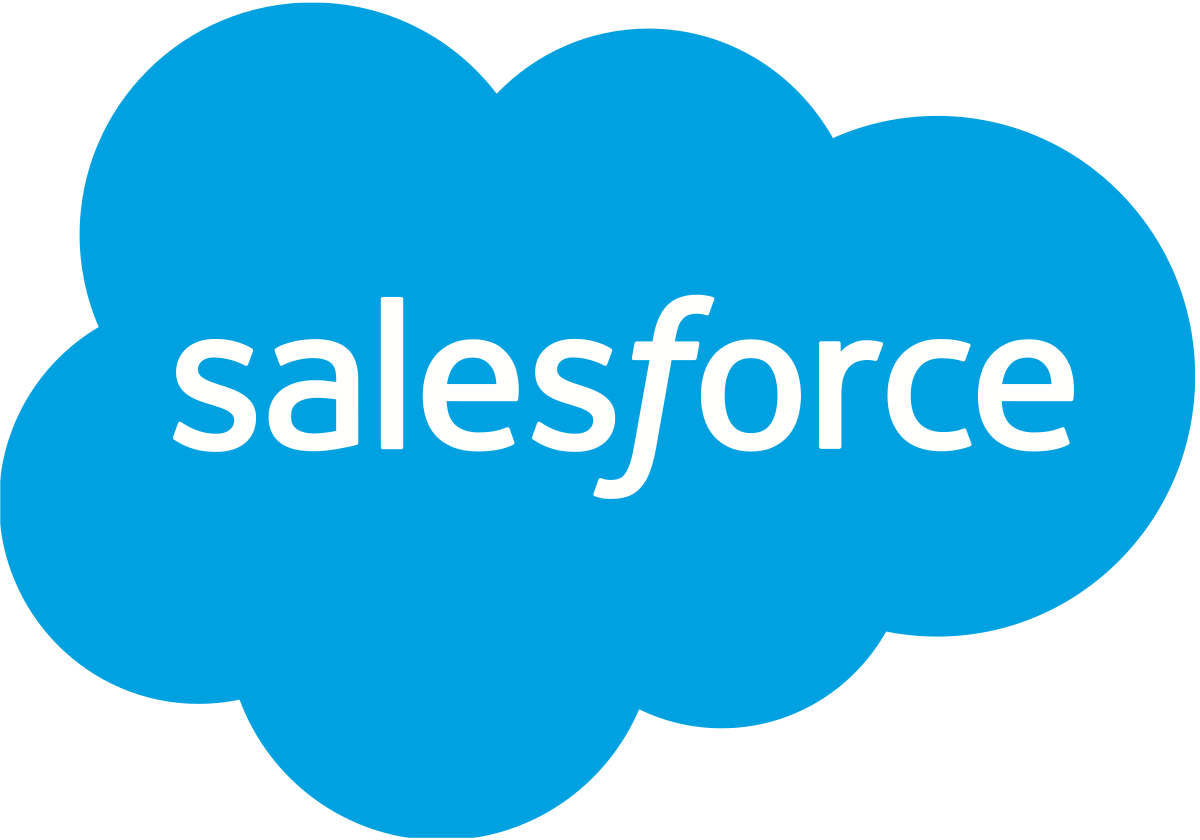 Understand your customers' behaviours simply and improve the handling of their requests. Conversion, shopping cart abandonment, support requests, opening a support ticket, identify automation paths and define the associated paths. The best way to improve your customer satisfaction.
Tolk ensures your users' data safety in accordance with the European standards for the protection of personal data (RGPD). Our data transit and are hosted in Europe. We apply encryption and anonymization methods in order to provide an optimal level of security for all your data.